The critics cannot dispute this. They can only offer hand-waving arguments with no actual data to support them.
Here's a chart from a recent post by my good friend Mathew Crawford. It basically shows, the more you vaccinate, the more cases and deaths you get.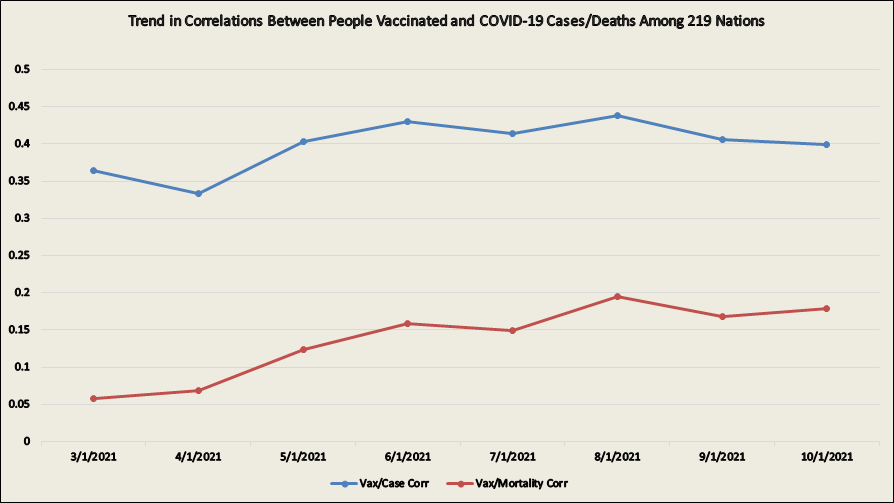 Critics would argue, "it's confounded! more elderly are vaccinated." But the same critics cannot show us this is false. They can only do "hand-waving" arguments that it must be wrong. Not very convincing.
Governments won't release the data to show vaccinations are safe. I wonder why?
However, we actually agree with the critics that it is confounded but here's why: governments don't release the breakdowns publicly so we can't do any better than this. If the vaccines are so safe, why don't they release the data to the public to show this?
Is this just a fluke? I don't think so. Watch this video starting at 7:00. The line goes the wrong way. The more you vaccinate, the worse it gets.
The health authorities are never going to figure this out because it would discredit them. So they have to keep on singing the same tune: "Safe and effective."